Let's face it: There are plenty of anti-aging treatments out there in the world. From creams and serums to facials and peels, it seems as though there's a new wrinkle-fighting procedure being introduced to the market every minute.
But let's cut through all that noise and focus on a new anti-aging treatment – one that promises to turn stubborn forehead wrinkles and frown lines into a thing of the past.
That's right: we're talking about Dysport®.
Let's take a closer look at this anti-wrinkle injection and answer some common questions, like, "What is Dysport®?"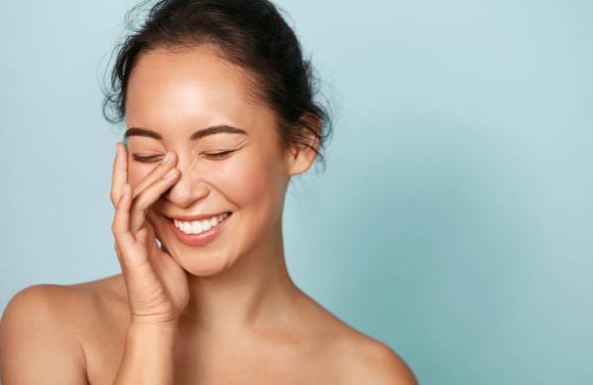 What is Dysport®?
Dysport® is a brand-new prescription injection that's designed to soften and smooth away the wrinkles and lines between your eyebrows. These are known as "frown lines," and they often appear as a result of repetitive muscle movement (like squinting, frowning, etc.).
Dysport® works to relax the muscles between the eyebrows, which helps soften the appearance of frown lines. As a result, skin looks smoother and more youthful, and can help erase years off of a person's look!
Is Dysport® Right for Me?
Dysport® is a good choice for you if you've always been bothered by the appearance of frown lines. Maybe you're annoyed that they make you look like you're constantly frowning, or perhaps you feel those lines make you look older than you actually are.
Whatever the reason, Dysport® is a great option for you if you're a healthy individual with mild or moderate frown lines.
Dysport Consultations Available
Request A Consultation
When Will I See My Dysport® Results?
Dysport® appears quickly; in fact, most people can expect to see their Dysport® results in as little as two to three days after injection. This makes it one of the fastest anti-wrinkle injections on the market, so it's a great option for candidates who need to look younger in a hurry.
Once those Dysport® results appear, they'll stick around for a long time. Dysport® results typically last up to five months, which is significantly longer than its competitor, Botox (which can last three to four months).
"Excellent experience. Their knowledgeable staff are kind and compassionate and went above and beyond to explain options and procedures. Very recommended." *
ML,

Happy Patient
Take the Next Step
Interested in learning more Dysport® injections, including if you're a good candidate for this treatment?
Schedule your consultation with Pure Beauty Skin Care & Medical Spa today by calling one of our two locations in Rancho Santa Margarita (949) 326-9009, or Newport Beach (949) 236-6001.