Have you noticed skin that has lost some of its elasticity and firmness? No matter how many toning exercises you incorporate into your workout regime, the loose skin doesn't seem to budge.
You may have even tried some over-the-counter serums and creams. These solutions can offer temporary relief, but for something permanent, you need treatment that gets into the skin's subdermal layers.
Here at Pure Beauty Medical Spa, we're delighted to offer non-surgical skin tightening treatments, which we carry out using a Titan laser. Read on to discover everything you need to know about this treatment and whether you are a good candidate for it.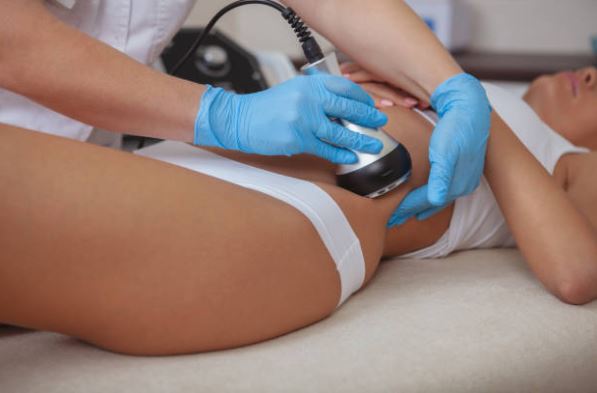 About Non-Surgical Skin Tightening
Non-surgical skin tightening refers to any sort of procedure that targets the loss of firmness and elasticity. Surgical procedures include the likes of facelifts. However, the non-surgical approach means you don't have to go under the knife.
The aim of any sort of skin-tightening procedure is that it helps you to get youthful and smoother-looking skin.
At Pure Beauty Medical Spa, we perform our skin tightening procedures using the Titan laser technology from Cutera. This is a popular device that tightens your skin without requiring injections, recovery time, or anesthesia.
The laser works by using infrared light to evenly distribute energy and heat. It is proven to be more successful than other methods, such as radiofrequency.
The light from the laser will stimulate the production of new collagen underneath the surface of your skin. This helps to reduce the appearance of wrinkles and fine lines, as well as tightening the surrounding skin.
Benefits of Laser Skin Tightening
There are a number of benefits associated with going down the non-surgical route for skin tightening. This includes the following:
No surgery is needed

– Let's start with the obvious; you're not required to go under the knife. This treatment is non-invasive, which means you can tighten the skin without worrying about any lasting or dangerous effects.
Fewer complications

– As surgery is not needed, you don't have to worry about complications like infection or scarring.
Quick recoveries

– Most patients can go back to their typical daily activities after their treatment.
Natural results

– Titan laser treatment does not force the skin to stretch. It rejuvenates the skin, which creates more natural results.
Convenient treatment – These treatments typically take between 20 and 60 minutes to perform, depending on the treatment area. This makes them a lot more convenient and quicker than surgical skin-tightening treatments.
Skin Tightening Consultations Available
Am I a Candidate for Skin Tightening Treatments?
If you are experiencing mild to moderate skin sagging, you are a suitable candidate for Titan laser treatment. Common treatment areas include the thighs, around the jawline, neck, face, arms, abdomen, neck, and more.
You can take a look at our before and after pictures to get a good understanding of the results that are achievable. However, when you book a consultation with Pure Beauty Medical Spa, one of our experienced practitioners will talk you through the sort of results you can realistically expect, as everyone is different.
Pure Beauty has the best service, so friendly. The nurses do awesome job…I have so much trust in the staff and products…been going for years now….
LS, Happy PatientVIEW MORE PATIENT REVIEWS
Take the Next Step
Interested in learning about skin tightening treatments? Schedule your consultation with Pure Beauty Skin Care & Medical Spa today by calling one of our two locations in Rancho Santa Margarita (949) 326-9009, or Newport Beach (949) 236-6001.
*individual results may vary