Are you interested in trying out microneedling treatments with PRP (platelet-rich plasma), but not sure what type of results you can expect?
We understand. That's why we're here to spell out the benefits of microneedling with PRP, including how it can help boost collagen production and erase years of sun damage.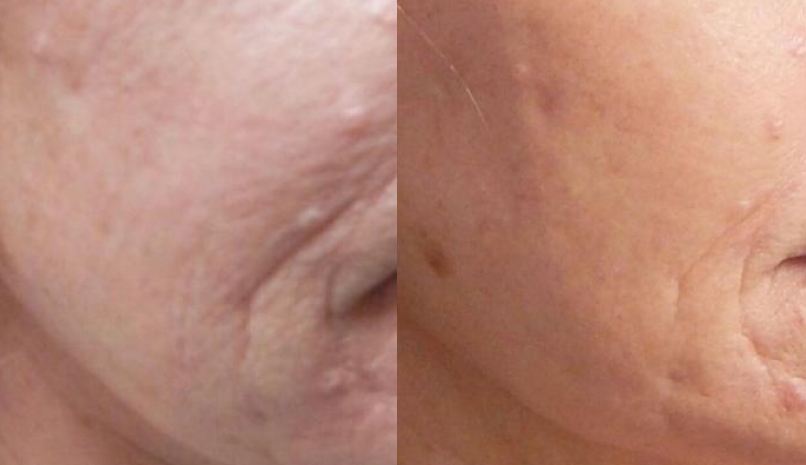 View More Patient Results
*Individual Results May Vary
Major Benefits of Microneedling with PRP
1. It can boost your long-term collagen production.
Microneedling with PRP is an excellent solution for increasing collagen production precisely because it helps reinvigorate the processes that are responsible for making collagen and elastin. That's why, if you have sagging skin or are starting to see other signs of aging, microneedling with PRP could be the better choice for you.
2. It delivers more results faster.
Adding PRP to your standard microneedling treatment helps get you results – like firmer, smoother skin or a more even complexion – even faster, thanks to the combination of growth-activating serums, platelets, and your body's own collagen production.
Microneedling & PRP Consultations Available
3. It can help treat moderate signs of aging.
Whether you're noticing more facial folds or you have moderate amounts of sun damage, microneedling with PRP can target more moderate signs of aging than other treatments.
4. Microneedling with PRP uses your body's own anti-aging powers.
Unlike many other skincare treatments, microneedling with PRP doesn't use anything artificial. Instead, it uses your body's platelets (plus a growth-activating serum) and micro-tipped needles to skyrocket your collagen production. That means you don't need to worry about what you're putting into your body, so you can relax and enjoy your youthful results.
"Pure Beauty has the best service, so friendly. The nurses do an awesome job…I have so much trust in the staff and products…been going for years now… "*
LS, Happy PatientVIEW MORE PATIENT REVIEWS
Take the Next Step
Interested in learning more about the benefits of microneedling with PRP treatments?
Schedule your consultation with Pure Beauty Skin Care & Medical Spa today by calling one of our two locations in Rancho Santa Margarita (949) 326-9009, or Newport Beach (949) 236-6001.