Age doesn't only affect the face. It can cause areas of the body to sag that we never even considered, like the buttocks. Voluptuous butts are desirable, and previously, only extensive procedures such as implants or tissue transfers were available to give that curve and volume you may be looking for. Now, there's Sculptra, a non-surgical procedure that Pure Beauty Medical Spa is proud to offer to our patients.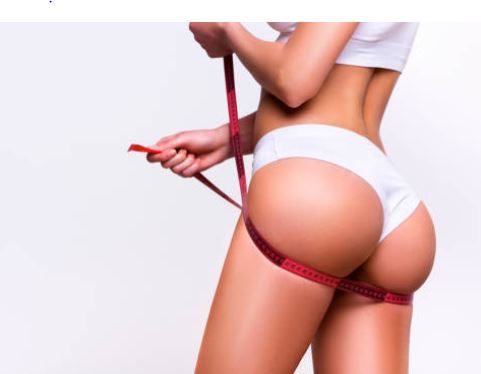 How Does Sculptra Work?
Not everyone's born with the backside they've always wanted, or keeps the butt they've worked hard for through exercise. In the past, only expensive and painful implants, or fat transfer from a donor site were options for butt augmentation. Not anymore. That's where Sculptra comes in. Classified as a deep collagen stimulator, Sculptra is an FDA-approved dermal filler that contains poly-L-lactic acid, which gives your buttocks volume and curves that you may have lost over time. Collagen is our body's greatest support network. By stimulating it deep within your backside, we can thicken your skin and remodel the collagen scaffolding to add volume in a safe, controlled manner that gives you the shape and size you're seeking. Sculptra goes where no amount of squats has gone before, giving you a rounder, more perfect, firmer posterior to fight the gravity that comes with age.
Am I a Good Candidate?
Our bodies already produce poly-L-lactic acid naturally, so Sculptra is well tolerated by almost everybody. If you're tired of your pants fitting too loosely, and you want a voluptuous curve to your backside, you may be a good candidate for Sculptra.
What's the Treatment Like?
Your Sculptra treatment begins with the application of ice or numbing cream so you experience little to no pain during the procedure. Dr. Charles J. Sarosy or one of the Pure Beauty expert injection specialists then maps out the best placement for your Sculptra injections to maximize your posterior with the smoothest possible outcome. Your treatment is performed in our comfortable atmosphere and lasts around 45 minutes after which, you're ready to go home. We recommend you minimize the amount of time spent sitting or lying on your backside for the first 24-48 hours. This reduces the chances of the pressure causing Sculptra to spread and changing your carefully curated results.
Sculptra Butt Lift Consultations Available
Request A Consultation
When Will I See Results?
Because Sculptra is a dermal filler, the volume initially added is in the form of the gel, which will be immediately visible. You may experience some swelling, but once that subsides, you'll have the curvaceous contour you've always wanted. Over time, collagen builds up and replaces the gel as it's slowly absorbed by the body, so you don't lose volume as the gel is metabolized. Your results are long-term, lasting from 2-5 years.
A perky, shapely butt is a great asset to have, and you don't have to sit back and watch your curves melt away with gravity and age. You also don't have to have an invasive, painful procedure to preserve the posterior you want. You can have a non-surgical butt augmentation using Sculptra and your body's natural collagen production to your greatest advantage. The Pure Beauty Medical Spa team is ready and waiting to help you achieve the backside of your dreams. Give us a call today!
Wonderful experience! Very friendly and knowledgeable staff, I'm definitely returning for all future services!
JR,

Happy Patient
VIEW MORE PATIENT REVIEWS
Take the Next Step
Interested in learning about Sculptra butt augmentation? Schedule your consultation with Pure Beauty Skin Care & Medical Spa today by calling one of our two locations in Rancho Santa Margarita (949) 326-9009, or Newport Beach (949) 236-6001.