Do you want to treat signs of facial wrinkles and lines? Have you noticed that your skin is starting to sag, especially around your cheeks and jawline?
If so, it may be time to learn about the transformative powers of anti-aging injectable treatments. These injectables have different names, formulas, and goals, but the end result is still the same – they can temporarily take years off of your facial appearance.
Let's take a closer look at what you should know about injectable treatments.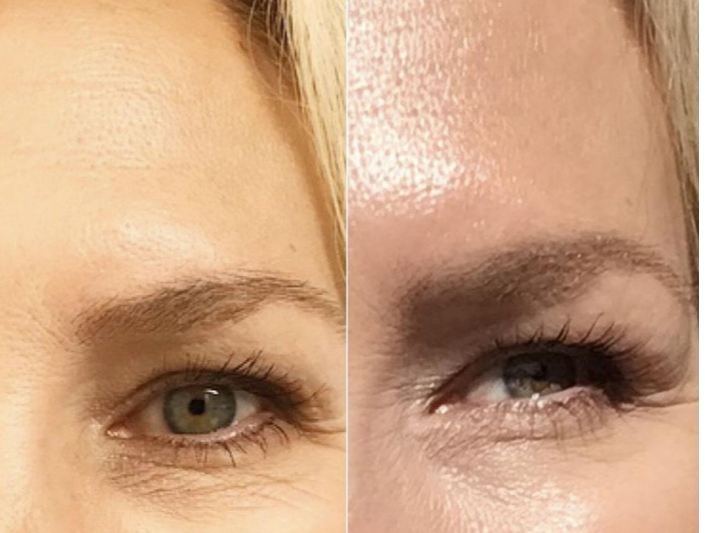 View More Patient Results
*Individual Results May Vary
There are a Lot of Injectables Out There
There's a big menu of anti-aging injectables to choose from, meaning there are greater odds you'll find the right treatment for your needs.
For example, you could choose to treat your forehead wrinkles with Botox, or you could tackle nasolabial folds with Juvederm Vollure injections. Or you could choose among several other options – it all depends on what you want to treat, your budget, and what kind of results you're expecting from your treatment.
The Right Injectable Depends on What You Want
Not all injectables are the same, so the right one for you will really depend on what you want to treat. This is where an injectable expert can really come in handy, as they can assess your goals, take a look at your skin, and give a recommendation that will help you get the results you're looking for.
Botox & Dermal Fillers Consultations Available
Request A Consultation
Results are Dependent on the Injectable
Injectables have different formulas designed to achieve different results. For example, if you're looking to treat under-eye bags and sagging cheeks, you could choose a few different options among the family of Juvederm fillers. If you want to add facial volume for a more naturally youthful appearance, you may see better results with Restylane Lyft.
Injectables Can Do a Lot More
Injectables can do more than just treat facial lines and wrinkles. In fact, injectables can treat a number of cosmetic concerns, including:
"My first visit to your spa was Wed. 8, with Nida for botox. She was fabulous! I had. no brusing, no purple, swelling, green or yellow, as I usually do. My face started responding within days. Nida assured me thru out the service I would be fine. I was so concerned as I almost always have horrid effects that last for two weeks, This was amazing. I will trust Nida for my botox again. Thank you so much for her patience with me.
The office staff is so nice, considerate and take time to listen to your concerns. They really try their very best to accommodate your needs.
I trust services at Newport Pure Beauty Med Spa." *
CH,

Happy Patient
VIEW MORE PATIENT REVIEWS
Take the Next Step
Want to learn more about which injectable treatment is right for you?
Schedule your consultation with Pure Beauty Skin Care & Medical Spa today by calling one of our two locations in Rancho Santa Margarita (949) 326-9009, or Newport Beach (949) 236-6001.