Ready to unlock your most youthful look ever with Juvederm® injections?
Juvederm® is an FDA-approved dermal filler that uses hyaluronic acid to boost and shape facial contours that have sagged as a result of fat and elasticity loss. By boosting sagging skin and providing natural-looking structure, Juvederm® can help smooth away fine lines and wrinkles, as well as boost long-term collagen production.
Want to try Juvederm® for yourself? Let's take a closer look at this popular treatment, including how much Juvederm® costs.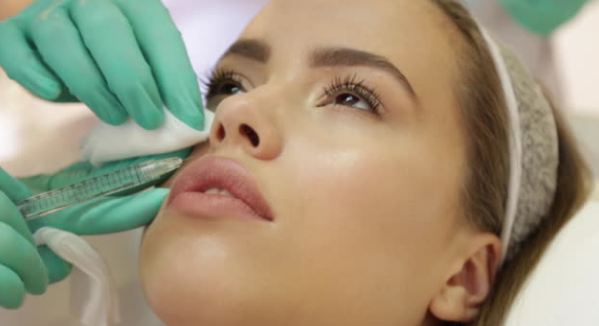 *Individual Results May Vary
The Average Cost of a Juvederm® Injection
According to Healthline.com, the average cost of a Juvederm® treatment is around $620. This cost covers a single syringe of Juvederm®; but it is important to note that some patients may need more than one treatment to see results.
Your Juvederm® costs will largely depend on the type of Juvederm® product you want to use. There are multiple types of Juvederm® injections, all designed to treat different aging concerns, like:
Deep nasolabial folds

Thinning lips

Smoker's lines around the lips

Sunken cheeks

Hollow under-eye areas

Marionette lines

And other facial wrinkles
Other factors can affect the cost of your Juvederm® treatment, like:
The number of visits you need to get your best results

The experience of your Juvederm® provider

If your Juvederm® provider is offering any deals or discounts

The cost-of-living where your Juvederm® provider is located

And more
Juvederm Consultations Available
Request A Consultation
Is Juvederm® Covered By Insurance?
Juvederm® injections are not covered by health insurance providers, as they're considered to be cosmetic treatments. If you have questions about financing your injection, your Juvederm® provider can discuss options during your consultation.
Am I a Good Candidate for Juvederm®?
You're a good candidate for Juvederm® injections if you want to treat moderate facial lines and folds, or you want to restore lost facial volume in areas like your cheeks or around your temples.
Juvederm® treatments take about 30 minutes to administer, with results appearing about one week after injection. Once they do appear, your results can last anywhere from nine to eighteen months, depending on your treatment.
"I love going to this place, the treatments have been wonderful with great results.
The staff is wonderful and always helpful, come and see…." *
LS,

Happy Patient
VIEW MORE PATIENT REVIEWS
Take the Next Step
Interested in learning more Juvederm® treatments, including how much yours may cost?
Schedule your consultation with Pure Beauty Skin Care & Medical Spa today by calling one of our two locations in Rancho Santa Margarita (949) 326-9009, or Newport Beach (949) 236-6001.