Hair loss can be a great source of anxiety and lost confidence in men and women alike. For the longest time, no good treatments existed to correct thinning hair and restore growth. Not anymore. Science shows hair restoration with Platelet-Rich Plasma (PRP) is an effective treatment for thinning hair to slow thinning and stimulate new hair growth, and Pure Beauty Medical Spa is pleased to offer our patients this treatment.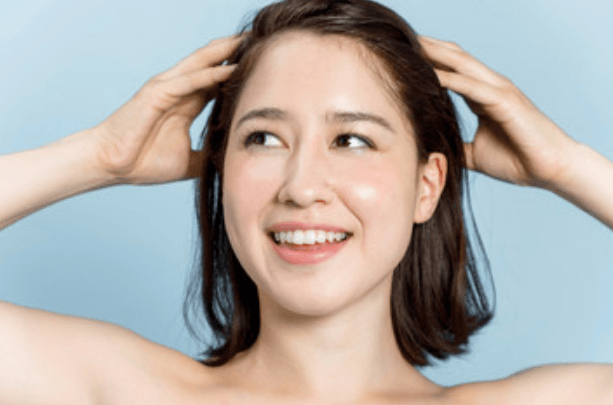 How Does Hair Restoration with PRP Work?
The growth factors in our blood plasma have proven effective for addressing a variety of health concerns, among them, thinning hair. These growth factors can stimulate hair growth by increasing the number of follicles in the treatment area, thickening existing follicles, and prolonging the growth phase of the hair cycle. Hair restoration with PRP begins when a sample of your blood is drawn and spun in a centrifuge to separate the red blood cells from the plasma and platelets. Next, the platelet-rich plasma (PRP) is extracted and injected into the scalp to the depth of the hair follicles. The growth factors attract stem cells from the bone marrow to the area, which then duplicates the cells of the scalp and the hair follicles, creating a healthier environment for hair restoration, growth, and thickening.
Am I a Good Candidate?
Because the PRP is taken from each patient's own blood supply, there's virtually no risk, and even the most sensitive patients are candidates. Those who are early in their hair loss experience tend to respond best to the treatment.
Hair Restoration with PRP Consultations Available
Request A Consultation
Treatment, Results, and Downtime
The Pure Beauty Medical Spa team begins the meticulous process by extracting the PRP, and the injections are made approximately every half inch over the treatment area. While it is a thorough treatment, it's relatively quick, only 30 minutes long. Discomfort is from repeated injections, which quickly subsides. A warm shower can enhance blood flow and circulation, but otherwise there is no downtime. You may need to refrain from grooming that includes hair dyes or intensive stress on the hair (such as blow-drying or straightening).
Treatments are recommended every 4 weeks for 3-4 months, and then every 3-6 months thereafter. Results become visible within 2-3 months. Initially, patients notice decreased shedding, followed by regrowth and strengthening of hair. Receiving PRP injections every 3-6 months long-term are optimal for minimizing future shedding and stimulating continued stem cell activity.
How Much Does Hair Restoration with PRP Cost?
Cost is often a big concern for the patient, and at Pure Beauty, we understand this. It's why we offer flexible financing options. We never want you to feel stuck between your pocketbook and an investment in yourself. Nationally, prices range between $750-$1,000 per session depending on your location, with many practices offering savings on packages with multiple treatments, such as the first 3 treatments for $1,500. Sometimes, nutritive components are added to the treatment, which can increase the price.
Pure Beauty Medical Spa specialists, under the guidance of Dr. Charles J. Sarosy, are available to answer any questions you may have regarding hair restoration with PRP or any of our treatments. We are in the business of restoring your confidence through the art of cosmetic enhancement therapies, and we are passionate about what we do. Love your reflection again with Pure Beauty Medical Spa.
Gail is a professional, great work with fabulous results.
GK,

Happy Patient
VIEW MORE PATIENT REVIEWS
Take the Next Step
Interested in learning about hair restoration with PRP? Schedule your consultation with Pure Beauty Skin Care & Medical Spa today by calling one of our two locations in Rancho Santa Margarita (949) 326-9009, or Newport Beach (949) 236-6001.