You exercise, eat right, and maximize your health in as many ways as you can. That's why it's so frustrating when all your hard work doesn't get rid of stubborn pockets of fat. We all have Love handles, bra line rolls, muffin tops, and more, and we all hate them. Thankfully, Pure Beauty Medical Spa has truSculpt, to melt away those last pockets of fat and sculpt your silhouette.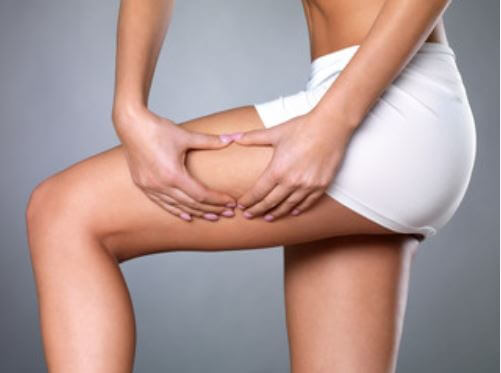 How Does truSculpt Work?
As the only FDA-approved cellulite reduction treatment that can be used on the entire body, truSculpt has an advantage over other cellulite reduction treatments. Not only does it melt away stubborn fat pockets, but it also tightens skin, so your body becomes the art it was always meant to be. This fat reduction and body sculpting approach begin by the delivery of precise therapeutic temperatures to your adipose tissue. Monopolar radiofrequency (RF) selectively heats fat cells, disrupting their cell membranes and causing cell death. The surrounding tissues remain unaffected, so all you have to lose is the fat. The best part is, once it's gone, it's really, truly gone.
Am I a Good Candidate?
truSculpt is not designed as a total weight loss system, so it shouldn't be considered a treatment for obesity. But if you're within 30 pounds of your ideal weight, are relatively healthy, and are ready to shape your curves to your liking, talk to a Pure Beauty Medical Spa team member about truSculpt treatments.
Treatments, Results, and Downtime
The truSculpt treatment itself is fast, taking only 15 minutes to treat each target area. Patients are made comfortable in Pure Beauty's spa atmosphere, and a handpiece is directed over the treatment area. RF energy is pulsed into the fat layer, and patients frequently report warming sensations but no pain. At the end of 15 minutes, you can expect 24% of your fat cells in the treatment location to have been disrupted. The body then filters the dead cells out of your body. The monopolar RF energy also tightens skin, a huge asset in the fat sculpting process. Your treatments should leave you smooth, contoured, and only as curvy as you want to be.
truSculpt Consultations Available
Request A Consultation
There is no downtime associated with truSculpt treatments, and results with firmer, tighter skin are fairly immediate. The body's filtering out of the dead fat cells takes more time, so real, noticeable changes will begin around 3 months and continue for 6 months to a year.
How Much Does truSculpt Cost?
truSculpt's cost is very much in line with other body contouring treatments, such as CoolSculpting or SculpSure. Price varies by number and size of areas treated and can range between $100 and $1,000. On average, patients can expect to spend around $750 per treatment area. This is far less than surgical options, not to mention the health toll excess fat takes.
Dr. Charles J. Sarosy and the team at Pure Beauty Medical Spa are thrilled to offer truSculpt treatments to their patients. This amazing technology is a safe alternative to liposuction, more effective than diet and exercise, and more precise thanks to Cutera, the makers of truSculpt. Not only can you bid your unwanted fat goodbye, but you can also do it painlessly, with no downtime, and for good. Let your body be the art it was always meant to be with truSculpt at Pure Beauty.
MyExperience at Pure Beauty Skin Care and Medical Spa, 2 was amazing. Everybody was really nice and answered any question I had and made me feel so comfortable. They will being see me again
CA,

Happy Patient
VIEW MORE PATIENT REVIEWS
Take the Next Step
Interested in learning about cellulite reduction treatments? Schedule your consultation with Pure Beauty Skin Care & Medical Spa today by calling one of our two locations in Rancho Santa Margarita (949) 326-9009, or Newport Beach (949) 236-6001.