If you've been doing all the right things with diet and exercise, but not seeing any results, it may be time to consider non-surgical fat reduction treatments.
Non-surgical body contouring can help you get rid of stubborn fat and lose inches, without requiring incisions or downtime. Non-surgical fat reduction is an excellent choice for people who are following healthy habits but may need a little extra help to achieve their body goals.
Let's take a closer look at non-invasive body contouring, including how much this fat reduction treatment may cost.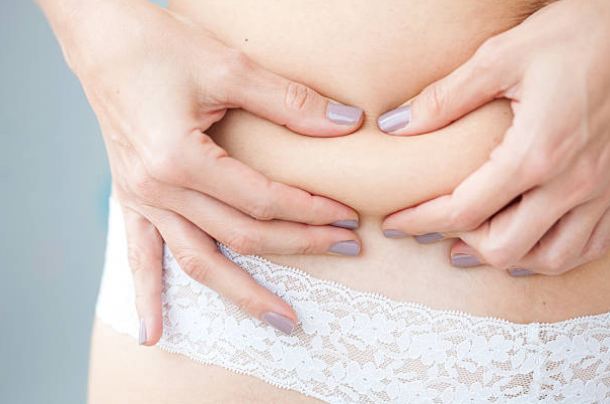 Non-Surgical Fat Reduction with truSculpt by Cutera
truSculpt is an innovative body contouring solution that can help get rid of unwanted fat and even improve the appearance of cellulite.
Here's how truSculpt works – it uses radiofrequency technology to heat up your dermal tissue and the fat cells clustered beneath it. Once the fat cells heat up, they break down, causing the cells to leak out fat and lose their shape. This effect causes the treated area to shrink down, leading to noticeable inch loss.
truSculpt can be used to treat excessive fat on a variety of body areas, but it works best when used to target fat on the stomach, thighs, and buttocks.
TruSculpt Consultations Available
Request A Consultation
How Much Does truSculpt by Cutera Cost?
truSculpt is considered a non-surgical body contouring treatment. According to reviews left on RealSelf.com, the average cost of a truSculpt treatment was $2,250, with a price range of $300 to $4,500.
The best way to find out how much your truSculpt by Cutera treatment may cost is to schedule a consultation with the expert truSculpt providers at Pure Beauty Skin Care & Medical Spa!
"Pure Beauty has the best service, so friendly. The nurses do awesome job…I have so much trust in the staff and products…been going for years now…." *

LS,

Happy Patient
VIEW MORE PATIENT REVIEWS
Take the Next Step
Want to learn more about how much your fat reduction treatment may cost?
Schedule your consultation with Pure Beauty Skin Care & Medical Spa today by calling one of our two locations in Rancho Santa Margarita (949) 326-9009, or Newport Beach (949) 236-6001.