It's official: Long, thick eyelashes are here to stay.
Whether you've seen the trend on the 'gram or you've always lusted after long lashes, you want them for yourself.
That's exactly what led you to Latisse® – an FDA-approved prescription treatment that helps encourage the growth of longer, thicker, and darker-looking lashes. Latisse® is the only treatment approved by the Food and Drug Administration for eyelash-thickening, making it one of the most in-demand treatments for naturally long and luscious lashes.
So if you're thinking about getting Latisse® but want to know when you can expect those fluttery lashes, read on to learn more about how long it takes Latisse® to work.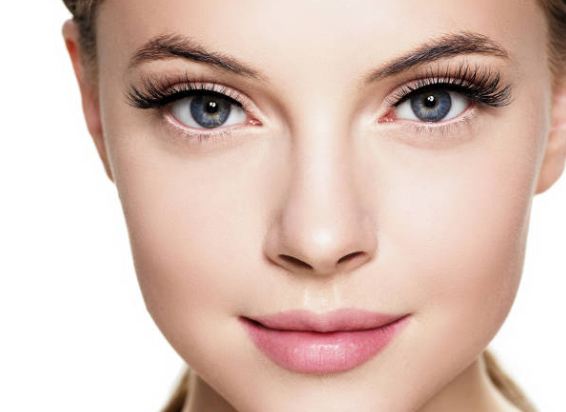 *Individual Results May Vary
How Long It Takes Latisse® to Work?
With diligent application and proper usage, you should start seeing your Latisse results about two months into your treatment regimen.
Most Latisse® users can expect to see final results – i.e. beautiful fluttery lashes – about three to four months after consistent Latisse® usage.
Once you've achieved this result, you'll come back to Pure Beauty Skin Care & Medical Spa for a follow-up appointment. During this consultation, we'll take a look at your results and make recommendations for how you can approach maintenance applications.
In most cases, we typically scale clients back to an application every other night, rather than every night.
Latisse Consultations Available
Request A Consultation
How to Use Your Latisse® Treatments
1. Don't apply to the lower lash line.
That's because Latisse® is designed to be transferred from the upper lashes to the lower lashes every time you blink. Otherwise, you could end up overloading your lower lashes.
2. Apply at night.
It's recommended that you apply Latisse® to the upper eyelashes at night, right before you go to bed. This gives the topical solution the opportunity to stay on the lashes, encouraging thicker follicle growth over time.
3. Don't increase your dosage without approval.
It might be tempting to increase your Latisse® application; after all, the more you apply, the faster your lashes will grow out, right?
As it turns out, that's not exactly how Latisse® works. Increasing the dosage won't make it work faster, plus you could be exposing yourself to side effects that you wouldn't otherwise see with prescribed dosage.
"Super great staff, great results and good prices and products."*
LS,

Happy Patient
VIEW MORE PATIENT REVIEWS
Take the Next Step
Want to see how Latisse® can help transform the look of your eyelashes?
Schedule your consultation with Pure Beauty Skin Care & Medical Spa today by calling one of our two locations in Rancho Santa Margarita (949) 326-9009, or Newport Beach (949) 236-6001.