For many people, stubborn fat that won't respond to diet and exercise is the most frustrating thing about staying healthy. You do everything you can, but still, those bulges remain. If this sounds familiar to you, it's time to discover truSculpt 3D at Pure Beauty Medical Spa.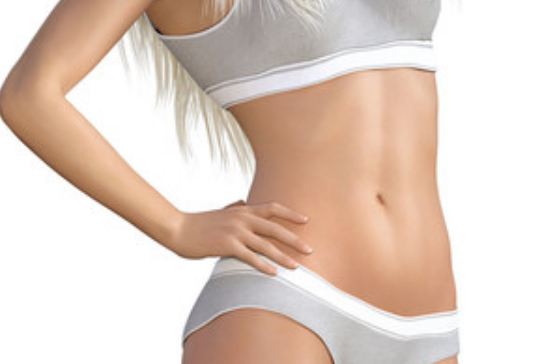 How Does truSculpt 3D Work?
We're born with a fairly static number of fat cells in our lifetime, which only grow and shrink in size. They don't really increase in number. truSculpt 3D takes advantage of this and the fact that fat cells are more affected by temperature changes than the rest of our tissues. By using radiofrequency, your Pure Beauty specialist will heat the membranes of your fat cells to the point where they die off. Surrounding tissues remain unharmed by the temperature increase, and so your unwanted fat is the only thing targeted. Once those cell membranes are damaged, your body will filter the cells out through your lymphatic system. It's safe, effective, and FDA-approved as a non-invasive alternative to liposuction. Say goodbye to fat and cellulite, and hello to a whole new you.
Am I a Good Candidate?
truSculpt 3D is not considered a treatment for obesity, so ideal candidates are those within 30 pounds of their target weight, and have realistic expectations of the procedure's outcome. Patients who are pregnant, or have a metallic implant or pacemaker are not considered good candidates. Still not sure you qualify? A consultation with Pure Beauty Medical Spa can help.
TruSculpt 3D Consultations Available
Request A Consultation
What's the Treatment Like?
Your truSculpt 3D treatment takes less than an hour from start to finish. Patients report the sensation of heat, but the safety mechanism of the truSculpt 3D system keeps it from becoming uncomfortable. Your Pure Beauty Medical Spa team member can also adjust the temperature for your comfort. Most patients need between 2-4 treatments to reach their body sculpting goals, depending on your area of treatment. There is no downtime, and patients frequently return to work right after their truSculpt 3D session. You may experience some redness, swelling, and tenderness of the treatment area, but they will resolve within a few hours.
When Will I See Results?
Your results will depend on how much fatty tissue you have to lose and which area you're having treated. The big question is how soon will results appear? Results vary, but some patients see results in as little as 4 weeks. Because the body takes time to filter out the dead fat cells, optimal results peak around 12 weeks from your final treatment. The best part is that since the body does not create new fat cells, once they're gone, they're really gone for good. You will experience up to a 25% reduction of fat with truSculpt 3D. This fact alone makes this treatment the best body contouring device on the market! Pairing truSculpt 3D treatments with a healthy lifestyle will keep your figure lean and you can enjoy your contoured silhouette for years to come.
Imagine getting rid of those unsightly bulges that make clothes fit poorly and cause you anxiety. At Pure Beauty Medical Spa, under the guidance of Dr. Charles J. Sarosy, we can achieve that. The truSculpt 3D body contouring system gives you the chance at the body you've always wanted, without pain, invasive procedures, and weeks of recovery time. Call us today to schedule a comprehensive consultation so we can discuss your treatment plan. What have you got to lose besides unwanted fat?
"Pure Beauty has the best service, so friendly. The nurses do awesome job…I have so much trust in the staff and products…been going for years now…." *

LS,

Happy Patient
VIEW MORE PATIENT REVIEWS
Take the Next Step
Interested in learning about body contouring? Schedule your consultation with Pure Beauty Skin Care & Medical Spa today by calling one of our two locations in Rancho Santa Margarita (949) 326-9009, or Newport Beach (949) 236-6001.
*individual results may vary