It's not just wrinkles that can rob us of our youthful glow or make us self-conscious. One of the very first signs of aging is enlarged pores. They appear when skin loses elasticity, either due to overexposure to the sun, age, or dehydration. If you're tired of overgrown pores or dry skin and want your mirror image to match how you feel inside, Pure Beauty Medical Spa is standing by to help. We'd love to meet you!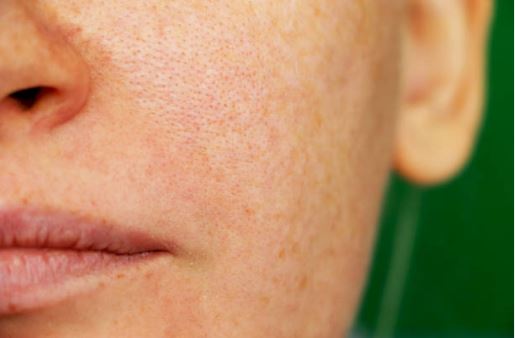 When All Else Fails to Shrink Your Pores
Dermatologists recommend a variety of treatments for enlarged pores, many of which can be done with over-the-counter products. Clogged pores are prone to acne, can seem larger than they really are, and in general bring attention to themselves in a way no one wants. We can use non-comedogenic makeups, wash our faces every day with oil-free, salicylic acid based cleansers, and opt for retinol containing products, and while those are well and good, they're a hassle. They're also not as powerful as the treatments we offer at Pure Beauty Medical Spa.
With the Titan laser from Cutera, we can shrink your pores using the latest and greatest technology with minimal discomfort. Pores can enlarge as skin loses elasticity, and the Titan laser corrects this problem with infrared light. Even though your pores are on the surface, the collagen and elastin that shrinks them is found deeper in the dermis. The Titan laser stimulates the cells beneath your skin with infrared heat and energy to boost collagen and elastin production and retain moisture so your skin feels supple and smooth. This boost to your skin begins a repair and healing process that naturally, safely, and effectively shrinks pores and tightens skin that's showing its first signs of aging.
Am I a Good Candidate?
If you're plagued by enlarged pores, or your skin has lost some of the tightness it once had, which shows pores more starkly, then Titan laser treatments could be just what you're looking for.
Titan Laser Consultations Available
Request A Consultation
Results, Side Effects, and Recovery
Patients report the procedure isn't uncomfortable, with a cycle of warm and cool temperatures as the Titan laser works its magic. Slight tingling sensations are common, but fall well short of painful, and with the procedure taking less than an hour, you'll be back to your busy schedule in no time.
You may notice some redness or swelling in the treatment area, but this shouldn't last more than a few hours. It is highly recommended you use a high SPF sunscreen for any outdoor activity to protect your skin. Improvements to your complexion may be immediately visible, but the stimulation of collagen and elastin takes time to produce results. You'll have gradual and continued improvement over the next few months as your skin produces more collagen and elastin than before. Titan laser treatments are the gift that keeps on giving.
The staff at Pure Beauty Medical Spa are passionate about what we do, and guided by board certified cosmetic surgeon Dr. Charles J. Sarosy, we're certain we can give you the cosmetic enhancement experience you're looking for. We treat the patient, not just the body part. Shrink your pores and restore your skin to its youthful glow with Titan laser treatments, because you deserve the best.
Such a great experience at Pure Beauty! They hire great staff and I have received three laser treatments and have seen wonderful results already! They also keep their two locations very clean, which doesn't go unnoticed. I will keep coming back to them for years! Thank you for your service Pure Beauty team!
HW,

Happy Patient
VIEW MORE PATIENT REVIEWS
Take The Next Step
Interested in learning about Titan laser treatments? Schedule your consultation with Pure Beauty Skin Care & Medical Spa today by calling one of our two locations in Rancho Santa Margarita (949) 326-9009, or Newport Beach (949) 236-6001.