Our cheekbone shape has a surprisingly significant effect on how well we age. The apples of our cheeks are more supple and prominent in our youth, and as we grow older, we lose volume, and those tissues may succumb to gravity. Pure Beauty Medical Spa can help keep your beautiful, rounded cheeks for years to come.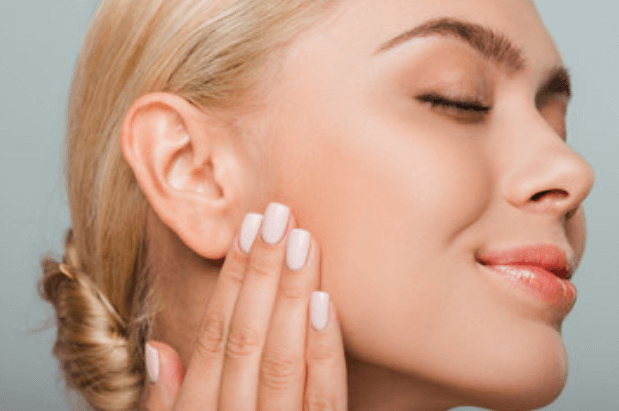 How Does Restylane® Lyft Work?
The most advanced dermal fillers are made of hyaluronic acid (HA) molecules because our bodies naturally produce HA to give nutrients and hydration to our skin. By linking the HA molecules in proprietary ways, Restylane® Lyft is precisely engineered to perfect the shape of lost volume in the mid-face region as well as the backs of the hands and the buttocks. Think of it like a net. The number of joints and how close together they are determines how stretchy or stiff the net is. Restylane® Lyft has a greater number of links closer together for a stronger, more robust gel that can be sculpted into shape and will stay put once it's placed. As a strong yet malleable gel, Restylane® Lyft restores volume in the right consistency and location to bring back your plump cheeks and subtly or dramatically shape your face to combat the breakdown of underlying tissues we all experience with time.
Am I a Good Candidate?
HA-based dermal fillers are considered safe even for the most sensitive of patients. Ideal candidates for Restylane® Lyft are those who are interested in restoring mid-facial volume loss and understand what the medication can achieve regarding their individual goals. A complimentary consultation at Pure Beauty Medical Spa can answer all your questions and determine if Restylane® Lyft is your ideal solution.
Restylane Lyft Consultations Available
Request A Consultation
What Is the Treatment Like?
Once you place yourself in the skilled hands of the Pure Beauty Medical Spa team, your transformation can begin, and it's surprisingly fast. Appointments to restore mid-facial volume loss take around 15 minutes, though patients having Restylane® treatments for hands or buttocks may need around 45 minutes to complete the treatment. Restylane® Lyft is infused with lidocaine for maximum patient comfort, so each injection is less painful than the last.
Results and Downtime
The benefit of Restylane® Lyft treatments is that they show immediate improvement in restoring your youthful face shape. Our expert injection specialists are true artists, so there are no overdone, surprised, or frozen results. We're highly trained to understand every patient's unique facial anatomy and movement, so we can precisely place the filler to your maximum advantage. You look natural from the moment you leave our offices and continue looking fantastic for the next 18 months. Some patients experience tenderness and redness of the injection site, but these typically resolve within a few hours or a day. Most patients return to their routines immediately. In the end, you're still you, only more confident in your appearance and more comfortable in your skin.
Dr. Charles J. Sarosy combines a love of art with the science of medicine to help his patients achieve their cosmetic enhancement goals in a setting that's both state-of-the-art and cozy. The Pure Beauty Medical Spa experience is like no other, and our compassionate care and unparalleled customer service are hallmarks of every patient's experience with us. Our goal is to help you feel your best every day.
I have been going to this place for a couple of years now. I can tell you their customer service is great! Their aestheticians are very knowledgeable and professional! I highly recommend them
MZ,

Happy Patient
VIEW MORE PATIENT REVIEWS
Take the Next Step
Interested in learning about Restylane® Lyft? Schedule your consultation with Pure Beauty Skin Care & Medical Spa today by calling one of our two locations in Rancho Santa Margarita (949) 326-9009, or Newport Beach (949) 236-6001.