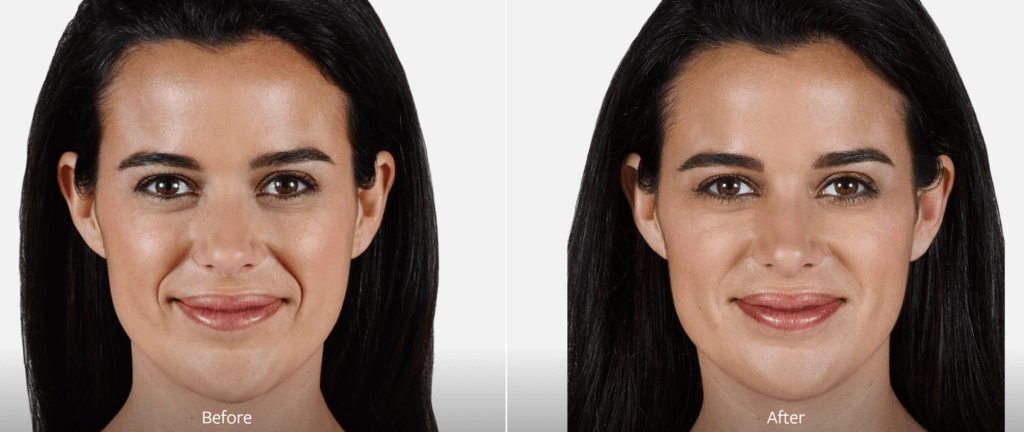 We all experience the effects of time and sun exposure that age us. For some, it's the eleven lines between our brows from frowning and brow furrowing. For others, it's bunny lines around our mouths that deepen with the loss of skin elasticity. How do you know which treatments apply to your specific concerns? Pure Beauty Medical Spa can give you comprehensive treatment for your situation, so you feel confident in rejuvenating your appearance, regardless of your trouble spots.
What is Botox?
BOTOX® is a purified form of botulinum toxin. The tiny amounts used have been FDA approved and safely administered for decades. It works by blocking the nerves to corrugator and procerus muscles, responsible for the expressions that cause forehead wrinkles. This means frowns and scowls that contribute to deepening frown lines and brow furrows don't happen, giving your skin a chance to relax and heal and prevent new lines from forming. The forehead and around the eyes benefit most from BOTOX®, staving off new wrinkles for 4-6 months.
What are Facial Fillers?
Facial fillers are different. They don't block nerve impulses like BOTOX®. Instead, JUVEDERM® fillers contain hyaluronic acid, which naturally occurs in the body. Injecting JUVEDERM® into the lines around your mouth and nose, or around lips, plumps the area up. We lose elastin and collagen with age, and lips thin, wrinkles form, lines deepen. The volume created corrects deepening lines and folds. For thinning lips, JUVEDERM Vobella® XC perfects your pout and reduces the appearance of wrinkles. You can enjoy the benefits of these fillers for up to 18 months.
Determining Treatment Options
The staff at Pure Beauty Skin Care & Medical Spa, under the guidance of board-certified physician, Dr. Charles J. Sarosy, take the art and science of BOTOX® and facial fillers to the next level, so you can be assured all your treatment options will be explored with compassion and the utmost of care. Using the latest in cosmetic medicine techniques and artistry, Pure Beauty Medical Spa will enhance your natural beauty to combat the march of time.
Such a great experience at Pure Beauty! They hire great staff and I have received three laser treatments and have seen wonderful results already! They also keep their two locations very clean, which doesn't go unnoticed. I will keep coming back to them for years! Thank you for your service Pure Beauty team!
Holly Wilcox,

Pure Beauty Skin Care & Medical Spa
Take The Next Step
Interested in learning about Botox Injections or facial fillers? Schedule your consultation with Pure Beauty Skin Care & Medical Spa today by calling one of our two locations in Rancho Santa Margarita (949) 326-9009, or Newport Beach (949) 236-6001.
*Individual Results May Vary