Made from a toxin called botulin, Botox is used for both aesthetic and cosmetic procedures, as well as in the treatment of muscular disease. Like other medical substances, Botox should only be administered professionally and properly to avoid adverse reactions.
Botox is used commonly among celebrities for cosmetic purposes. Famous people turn to Botox in order to maintain their youthful physical appearance and stay looking fresh. A lot of celebrities, male and female, young and old, have openly acknowledged the use of Botox in order to diminish or reduce the appearance of wrinkles and fine lines on their necks and faces. When in a business that relies so much on looks, a good impression is important to celebrities.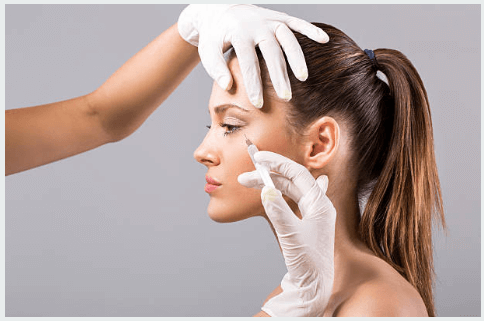 Some of the celebrities who have utilized Botox injections for cosmetic purposes include:
Botox Consultations Available
Request A Consultation
There are many other celebrities who use Botox, but have chosen to keep their use private. Nevertheless, Botox injections are a beneficial cosmetic procedure that celebrities have helped propel to the norm in American society.
Of course, choosing a licensed medical professional to administer Botox injections is key when it comes to achieving a great look.
Please note: By clicking on the celebrity's name, you will be directed to the source of our information.
I went to this location to get a fixer up of a recent botox injection I had received elsewhere that had created two small lines at the top of my forehead right before my hairline. I'm only 24 and doing this for preventative care and because I am a model. I don't remember the female's name but she was such a sweet physician. She totally saw the problem and completely fixed it. A few days after and once the botox started to show, I couldn't have been more satisfied. Awesome place.*
ML,

Happy Patient
VIEW MORE PATIENT REVIEWS
Take The Next Step
Interested in learning about Botox treatment? Schedule your consultation with Pure Beauty Skin Care & Medical Spa today by calling one of our two locations in Rancho Santa Margarita (949) 326-9009, or Newport Beach (949) 236-6001.